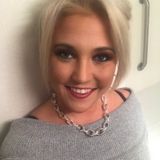 Christina L
an By Kali-Raw, Gourmet Raw Vegan, Spa Inspired Detox and Weightloss, Cuisine and Catering!
Chef in San Diego, California
Executively Trained Chef Specializing in Gourmet Raw, Vegan and Spa cuisine. Tantalizing Health Infused creations made to please any palate. Are you looking to lose weight? Suffering from symptoms such as inflammation, food allergies, congestion, mood swings , lethargy, or skin troubles? Tired of hosting parties and feeling guilty from eating treats that taste good in a moment but make you feel horrible the next day. Or Too busy to take the time out to prepare meals that serve more than just your palate but your mind and body too! Let your food work for you! Heard of those pound dropping juice cleanses but get too overwhelmed at the time it takes to run 3 days worth of veggies through a juicer? Don't fret... I gotcha covered: Im a chef : classically and holistically trained, a personal trainer, and board certified health coach. Allow me the honor of giving you the gift of vitality through nutrition. Personalized juice cleanses and in home detoxs & and customized plans designed for your lifestyle needs and physical or health goals. Freshly prepared meals for any occasion: 1-3-5-7 nights (even a little swap is better than no swap) On a budget? No worries, we can work one on one or host a cooking class so you and your friends/ family can enjoy living , feeling and being as revitalized as possible. Baby showers, Spa parties, Weddings, Birthdays, Holidays...There's no event that can't be savored consciously. (Not all about the veggies, no worries, Im happy to prepare you grassfed, or standard meats for any occasion as well, its a pleasure to please your palate ).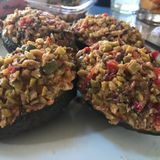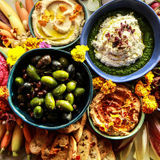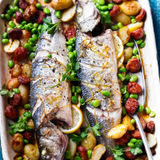 Recommendations
Marco Kozlowski
I recommend Christina L as a chef
Dina Joseph
I recommend Christina L as a chef
Ted Bogart
I recommend Christina L as a chef
Shirley Stamper
I recommend Christina L as a chef
Arron Frank
I recommend Christina L as a chef
Judy Simm
I recommend Christina L as a chef
Share This Profile
Find Chef in San Diego, California
More in San Diego, California