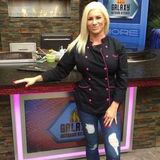 Lauren L
Celebrity Chef From MasterChef Season 8
Chef in San Diego, California
Personal Chef, TV personality, author, and mother Lauren Lawless is an inspirational, innovative and determined new face in the industry. She got her break as a contestant on Master Chef Season 8 and has continued to impress everyone with her out-of-the-box cooking style. You'll catch her cooking alongside with the best of them. Chef Lawless has been a celebrity guest judge at many festivals including the most recent 3rd Annual San Diego Mac N Cheese Festival, The Pacific Wine and Food Classic and many more. There is a reason why they turn to her for her expertise. She has a beautiful palette for taste, unique style of cooking and a joy for great food like none other. Be sure to keep an eye out for her cookbook soon to be released early next year. Chef Lauren Lawless, is a true southern Californian born and raised woman. This self-taught chef made her mark by being an unique and ever-changing chef for the modern consumer. Her upbeat, spunky, and positive attitude brings life and a warm spirit to the typical stress filled kitchen setting. She is definitely one-of-a-kind and is always keeping it exciting in the kitchen just as a true Andrew Zimmern alike, you'll catch her chowing down on such things as eyeballs, intensities, tongue, snails, and yes-even bugs!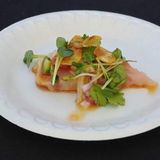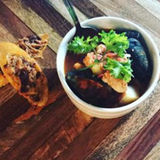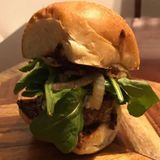 Recommendations
Aaron Madariaga
I recommend Lauren L as a chef
Jacob Charoit
Lauren Lawless is a passionate and caring chef who does an excellent job of providing customer service to her clientele. She takes great passion and pride in her cooking; it shows with every display and plate served. I would definitely recommend Lauren to any family, friends, and clientele I know and work with. With her personality, kind heart, and attention to detail and willingness to work hard for everything she has, she has my full support. I can be reached at anytime with questions or for a reference.
Share This Profile
Find Chef in San Diego, California
More in San Diego, California