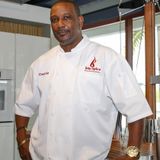 Chef H
James Beard House Chef - Best Private Chef to Hire for ALL your services. Clients in the NFL, NBA and Entertainment industry.
Reasons to Hire Me
You should book me because I know I got skilz! Hire me.
We are always prompt. We show up to show out with great food
We deliver great food experiences. You'll want to book again
Chef in Hallandale Beach, Florida
I'm Chef Hugh, a Private Chef for you as the individual or small families. Athletes in the NBA, NFL, Entertainment industry, corporate executives are some of the clients that i've worked for. We also do In home catering for intimate gatherings and larger events as well. We are here to provide you with full service. I'm also the Co-host of The smashing cooking show -Taste The Islands - shown on American Public television, CreateTV & local PBS stations. Cookbook is now out, avaialble on Amazon - Taste The Islands, Adventures In A Caribbean Kitchen Some of the other services our company provides: - Daily Private Chef Services for Individuals and families Full service caterings - rentals, staffing, decor. planning, etc. - In home private events - birthdays, dinners, dinner for two, brunches, etc. - Corporate receptions, lunches and dinners, receptions - One day yacht charters or small boat tours - Short term private & personal chef services - vacation rentals, AirBnB, VRBO, - Team building events for corporate - Cooking classes for small groups - Interactive in home dinner parties Follow on social Media: IG - www.....com FB - www.....com EM:
[email protected]
Ph: 954-557-...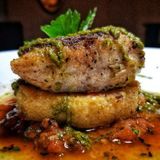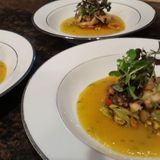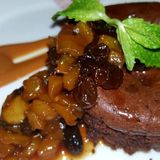 Recommendations
Cassandra Caldwell
TOP CHEF ENDORSEMENT: If you want an outstanding chef for your next event, then look no further than internationally renowned celebrity Chef Irie! My guests and I had the pleasure of experiencing his "food on fiyah" at my housewarming party this weekend. Chef Irie and his staff FAR EXCEEDED my expectations, which is very hard to do. I was pleasantly surprised by the number of staff that he brought with him, because I only remember seeing "labor" in the contract. He brought FIVE staff members that included: sous chefs, servers, and a bartender. He and his staff were delightful. All guests commented on how attentive, professional, and pleasant they all were. They worked VERY HARD and did things I didn't expect like: hand wash dishes, remove used plates and glasses from tables, offer to replenish drinks, and break down rental items. They even left the food prep room spotless. I used to work in the hospitality industry, so it was great to observe how this team FLAWLESSLY worked together. Aside from the FLAWLESS CUSTOMER SERVICE AND EXECUTION, the food was definitely ON FIYAH!!! The theme of the event was "Taste of SoFlo" and there were a variety of Caribbean options served through passed hors d'oeuvres and a main entrée buffet. I am a stickler for food presentations. Chef Irie and his team BLEW MY MIND with their creative food presentations and their meticulous attention to details. I felt like I was at a 5-star restaurant. To describe the food as delicious is an understatement. My guests are still raving about how good the food was and several inquired about hiring Chef to cater their events in other states. The food was THAT GOOD!!! Speaking of catering events in other states, Chef Irie is available for and has done catering domestically and internationally. Although he resides in South Florida, he's nationally known through his TV Show, "Taste the Islands" on PBS (check your local listings) and by winning several food competitions both on the Food Network and at festivals. You can contact & follow Chef Irie on any of his social media pages below. Facebook.com/ChefIrieSpice Twitter.com/ChefIrie Instagram.com/ChefIrie I give Chef Irie and his staff 5 stars and my highest endorsement. BRAVO team, BRAVO!!!!
Marilyn Holifield
I recommend Chef H as a chef
Michaele Rachlin
Chef Irie Spice has provided catering for Girl Power's annual Gospel Brunch in Miami for several years. His food is delicious and he is amazingly creative and flexible. He accommodates food or diet restrictions without hesitation and consistently delivers an excellent variety of food. I love Chef Irie Spice and recommend him most highly.
Karen Grey
I recommend Chef H as a chef
Patricia Moss-solomon
I recommend Chef H as a chef
Toni Williams
I recommend Chef H as a chef
Shadine Keane
Chef Irie has catered several different events for me and he always exceeded my expectations. He is prepared, organized, on time and most of all his food is absolutely delicious!! A true professional and master at his Craft. His menus are creative and intriguing and I will for sure keep using his services in the future.
June Minto
Chef Irie is full of personality. I have worked with him on various projects for over 12 years. He is the ultimate professional, preparing the yummiest foods. Irie works closely and carefully with you to build the menu you want. He is always offering creative suggestions to build delicious, healthy and exquisite meals for one's guests. Highly recommended!!
Diane Superville
Chef Irie is very consistent in giving you delicious food and excellent service.
Rashada Campbell
I recommend Chef H as a chef
Maurice Morrison
I recommend Chef H as a chef
Annette Davidson
I recommend Chef H as a chef
Mary Kah
I recommend Chef H as a chef
Al Huggins
I recommend Chef H as a chef
Nikki Gray
I recommend Chef H as a chef
Gregg Davis
Chef Irie was my #1 choice when we had our housewarming party! His food is always amazing and always consistent.
Cordelia Anderson
I recommend Chef H as a chef
Jennifer Richards
I recommend Chef H as a chef
Nouchelle Hastings
I recommend Chef H as a chef
Marie Louissaint
I recommend Chef H as a chef
Marcia Jones
Chef H is a wonderful chef. He has worked with me the International Women in Wine event. Chef H tasted six wines and created dishes designed specifically around the flavors of each wine. The event was for 150+ event and was a six course dinner! I will use Chef H on many future events!
Share This Profile
Find Chef in Hallandale Beach, Florida
More in Hallandale Beach, Florida