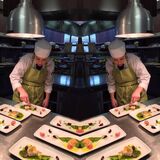 Lauren G
Fulfilling Foodie Fantasies.
Reasons to Hire Me
Specializing in private chef work, catering, and meal prep.
Can accommodate AIP, Bulletproof, Whole 30, Keto, and more!
Chef in San Diego, California
I'm a Pacific Northwest trained Chef ready to bring beautiful and delicious food to your table. My experience ranges from catering, party planning, and culinary purchasing to cheese mongering, nutrition and various dietary protocols (Paleo, Whole 30, AIP, Bulletproof). I've used my skills in a wide range of settings from small and intimate as a private chef to the scale of an entire baseball stadium. As a culinary explorer, I have a passion for traveling so I can experience new cultures and their diverse cuisine. It has been a joy to sample the delicacies of the world such as frog legs in Cambodia, table side steak tartare in France, and sweet treats from the street vendors of Vietnam. These experiences help me build dishes with complex flavors that take inspiration from my travels. I started my culinary journey with formal training from the Seattle Culinary Academy in Washington and earned my degree in 2014. I quickly started as a line cook at a famous Cuban restaurant. Shortly after, I became the Chef at a neighborhood wine bar that specialized in tapa style dishes, cheese and charcuterie. Since then I have worked for catering companies, as a private chef, meal prepping, and was a culinary buyer for the private suites, upscale restaurants and special events at Seattle's Major League baseball stadium. From there I began to specialize, working for Dave Asprey, the founder of Bulletproof at his 40 Years of Zen program. Clients experience a week long program of biohacking with neuro-feedback. An essential part of the program is a Bulletproof compliant breakfast, lunch, and dinner. Clients fly in from all over the world to experience this life changing program. Rest assured that I have the diversity of skills and experience to handle just about anything. Shoot me a message with your needs and I'm certain we can develop a plan to meet them.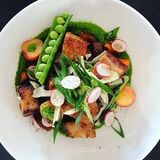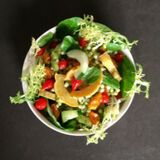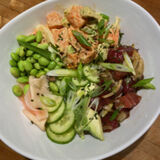 Share This Profile
Find Chef in San Diego, California
More in San Diego, California