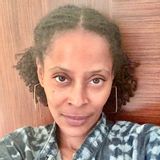 Pholomi R
Experienced & Creative Health Supportive Chef
Reasons to Hire Me
I prepare delicious, nutritious, primarily plant based food.
I have 8yrs of Health-Supportive Personal Chef experience.
Chef in New York City, New York
I'm a life long natural food enthusiast. I have 8 years of Health Supportive Personal Chef experience, working in NYC. I'm a graduate of The Natural Gourmet Institute For Health And Culinary Arts, accredited Chef Training program. Annmarie Colbin, PhD, Founder, was a pioneer of the Food As Medicine teachings in NYC. "You are What You Eat". So let's make healthy choices. I prepare delicious and nutritious, unprocessed, wholesome foods; primarily plant based, and primarily organic, and locally sourced. I have 8 years of experience customizing meal plans, and preparing meals for people with various dietary, and health restrictions; ranging from gluten/ food sensitivities, to more serious health concerns, like heart conditions and cancers. I'm creative and knowledgeable cooking for various diets of choice ie: Mediterranean, Paleo. Or if you're looking to detox your system, or perhaps, you're transitioning from the Standard American Diet, to a more wholesome, unprocessed, heavily plant based diet; I can be of assistance. I enjoy working with individuals, and families, and children love my healthy child friendly menus. Whether you are vegan, vegetarian, pescatarian, eat a little bit of everything, lactose or gluten issues: let's work together towards your wellness goals. I will prepare meals for you in your kitchen (breakfast, lunch, dinner, snacks, and desserts), offer cooking lessons for those wanting to learn to prepare healthy meals for themselves, as well as, a 'pantry clean out service', vital to those with foods sensitivities, and those transitioning to new healthier ways of eating. I cannot imagine my life without wholesome unprocessed foods, and look forward to sharing my passion for delicious and nutritious foods with you.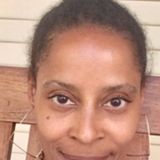 Share This Profile
Find Chef in New York City, New York
More in New York City, New York