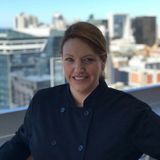 Stephani H
Experienced Private Chef ready to get cooking!
Reasons to Hire Me
I am passionate about cooking and love sharing what I do!
I have a great attitude and work well with people!
I am reliable and trustworthy!
Chef in San Diego, California
With 15 years of culinary experience, I seek to continue doing what I love most - cooking and sharing delicious food with the utmost standard of care. Nothing makes me happier than to share my craft with others who appreciate it! Having started this journey 15 years ago, gaining my culinary degree from Le Cordon Bleu, and continuing on to some of the worlds finest restaurants, I am happy to be home in San Diego. The skills I have learned from working at exquisite restaurants like Per Se, and Blue Hill at Stone Barns in New York remain valuable tools I use every day, in everything I do. It is imperative for me to work in a clean and organized fashion, adhering to the strictest hygiene standards. Like most things, the result of any culinary effort is only as good as the quality of ingredients and proper preparation! My experiences as a private chef have been incredibly rewarding, and I now seek a new family to cook for. Special diet requests are expected and welcomed.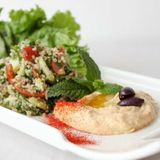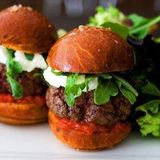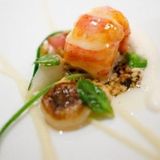 Recommendations
Michelle Legeza
Chef Hunter is the most competent, knowledgeable and professional chef that I have had the pleasure to work with. I have been in the industry for over 20 years and Chef Hunters creations are healthy and tasteful. She is also very skilled at table settings and event preparation. I was always amazed at how seemless it was for her to prepare meals for individuals that each had a different set of dietary needs. Her personality is delightful and she fits in very well with every kind of personality. I recommend her 100 percent! It was a great privilege to work with such a highly skilled and kind person.
Samantha Fusik
Stephani H is a sophisticated and talented chef. Her presentation alone is magazine worthy and she has created some of the most delicious food I've ever tasted. She is a consummate professional, attentive to detail, and very easy to work with when designing a menu. I cannot say enough about the quality of her food. She is so creative and always takes a dish to the next level.
Share This Profile
Find Chef in San Diego, California
More in San Diego, California