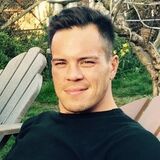 Kekoa Y
Having a hard time doing it ALL? Take back some of your valuable, personal time, and hire me!
Reasons to Hire Me
Superb work ethic, driven, and passionate about food.
Confident in the value and expertise I bring to the table!
Popular culinary instructor & host with great yelp reviews!
Chef in Palm Springs, California
I fell in love with cooking as a child watching my aunt cook from scratch in her small kitchen in Tacoma Washington. She showed love through her food, spoiling me on my birthday not with gifts, but with a wonderful dinner, and her famous strawberries and cream cake. I now have a family of my own who know through my cooking, that one of the purest forms of love and kindness, comes through a good plate of delicious food! I come equipped to provide services as a personal chef, chef assistant, or as a culinary instructor. I am a self taught, professional cook, with over 20 years working in hospitality, the last five spent teaching in-studio cooking classes to beginners, and other pro home cooks. With all of my experience teaching about delicious food from all over the world, there are boundless flavor experiences to be had! Consider me to help lighten the load, broaden your horizons, and nourish you and your loved ones with delicious meals prepared by me, or all of us together! Cheers!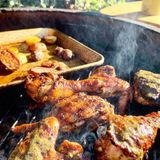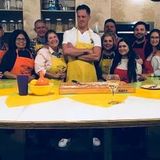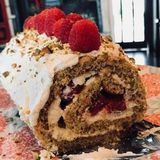 Recommendations
Lauren Petty
Kekoa worked for me as a chef instructor for 3 years teaching a wide variety of cuisines to people of all skill levels. First and foremost, Kekoa is simply a joy to be around and could put a smile on my face on the worst of days. Kekoa had the same impact on our students day in and day out. Kekoa's cooking skills were constantly put to the test as he tasted and made sure that each dish cooked by the students tasted just as good as it looked. Regardless of how many times or if he had ever cooked the particular dish before I always knew I could count on Kekoa's food to taste delicious. Beyond Kekoa's ability to entertain a room of people and make delicious food, Kekoa is reliable, detail oriented, and focused. His ability to plan out a menu from start to finish was one of the reasons I felt so comfortable having him as one of my teachers. I would highly recommend Kekoa as someone to come in and cook you some wonderful food and ease your stress of getting food on the table day in and day out.
Share This Profile
Find Chef in Palm Springs, California
More in Palm Springs, California