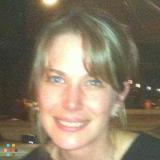 Kona V
Holistic Cook to Provide Delicious, nutrient packed meals!
Chef in North Vancouver, British Columbia
A Personal Holistic Cook provides custom prepared meals for an individual or family, based on the needs and desires determined. Number of meals, pricing and frequency of service are all custom designed to fit the needs of each situation. Gluten Free, Dairy Free, Free of all refined ingredients, hormones and antibiotics, Options for Vegetarian, Vegan and Omnivore. My cooking is designed for whatever you want. I have been holistically cooking for the past 24 years . I will prepare and package meals that can be eaten that day or be frozen for a later date. 10 MEALS lunches and 5 dinners $200 $20 delivery fee. 15 MEALS 5 breakfasts, 5 lunches, 5 dinners $270 $20 delivery fee. If you are busy on the go, don't have time to grocery shop and cook, yet still want to eat healthy food, our Meal Delivery is for you. I ensure that you have nutritious meals when you need them. You will receive up to 5 days worth of meals that are delivered twice a week and provide you with a serving of protein and a serving of vegetables and/or grains for each meal. Orders are required by Thursday at 7pm for the following week. Sample Menu for the week MONDAY Balsamic & Italian Spiced Chicken / Tempeh Chiffonade Kale Slaw, Pine Nuts & Currants Baked Falafels Sautéed Sesame Green Beans TUESDAY Sesame Tamari Cod / Tofu Corn Tomato & Roasted Sweet Potato 'Salsa' Grassfed Burger Kale, Kohlrabi & Pecan Salad WEDNESDAY Lentil Tabouli Spiralized Zucchini, Arugula & Mint Baked Falafel Quinoa, Basil, Mint, Parsley Pilaf THURSDAY Soba Noodles with Roasted Veggies & Chicken Cucumber, Radish & Baby Spinach Salad Orange Ginger Sprouted Tofu Asian Rainbow Cabbage Slaw FRIDAY Apricot Glazed Salmon Super Friday Kale Salad Zesty Black Bean Burger Balsamic Roasted Root Medley I look forward to hearing from you!
Share This Profile
Find Chef in North Vancouver, British Columbia
More in North Vancouver, British Columbia
Similar Profiles Nearby
Near North Vancouver, British Columbia