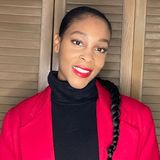 Antoinique D
I have a passion for Food.
Reasons to Hire Me
I am experienced.
I am professional.
I love what I do.
Chef in Bloomfield Hills, Michigan
I am a traveling Private Chef. I provide a friendly service of being what you need to make life a little easier or make your dinner party that more special. No matter how far I am here to help make your event a simply divine experience. There is no food I cannot prepare. Vegan, plant-base, dietary restrictions, and meat lovers alike. All cultures and cuisines I can prepare. My meal prep services include designing creative meal planning, provide clients with simple reheating preparation instructions (when needed), shopping for ingredients, cooking and cleaning up after every shift. I enjoy working close with clients to understand their needs and preferences. I also provided catering services, private events, and cooking lessons as well. What I am looking for in a job is to be apart of the team in a sense. I look for work-life balance, respect, and creative openness. You can learn more about me on my Instagram @divinekitchenco. www.....com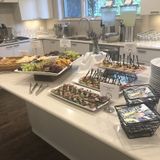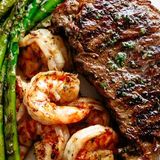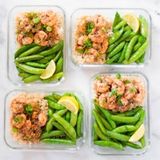 Recommendations
Mark Simpson
I recommend Antoinique D as a chef
Rj Scherer
I recommend Antoinique D as a chef
Clint Lamanen
Antoinique was an exceptional chef who will be missed
Kelly Grott
Antoinique D. was SUPERB! She is an excellent chef and I would recommend her to anyone. She was efficient and everything she made looked and tasted amazing. She served our dinner with wine and neatly packed all of the extras in Tupperware in the fridge. I cannot say enough good things about her!
Maura Mccarthy
I recommend Antoinique D as a chef
Anne Tourtillott
Antoinique is amazing! She is extremely knowledgeable and capable. I don't need to worry about a thing. She takes care of every detail and the food she prepares is delicious!
Chris & christine Kivlen
Antoinique is so hard working and provided the most amazing experience for our Wedding. We ended up having to pivot and host a small ceremony at our house (~12 people) and she made the experience amazing! She navigated the kitchen locating any items she needed to cook and prepare the meal independently and just asked for a heads up 20 minutes before we wanted to eat (if it strayed from our original time for dinner....which it did). The appetizers and food she prepared was AMAZING. Everyone still shares memories about how amazing the food was. I have recommended her to several people in my neighborhood for events and to our home owner's association for events.
Katie Proeber
Antoinique blew our entire party away! Not only was she willing to drive over 3 hours (one way) to get to us, but she brought such a elegant touch to our weekend away. She was professional, attentive to all details, willing to work with us, and she created such a memorable experience. The menu she designed was perfect to meet all of our different food preferences and it was prepared better than any of us had ever experienced. This amazing meal seriously stole the show for our jam packed weekend, and everyone is still talking about what a unique and personal touch it was! She cleaned up, and put our extras into containers for continued enjoyment, how nice! We would have loved to hear more about the food when it was served to us (like what type of cut the meat was, or different facts we might not know about the ingredients we were eating) but the flavor did speak for itself! All in all, I would HIGHLY recommend chef Antoinique if you are looking for a fun, personable, professional, and delicious unique dining experience!
Julia Leavitt
I recommend Antoinique D as a chef
Garrett Neiman
Antoinique is a wonderful chef. She is kind, efficient, and cooks excellent meals. We've really enjoyed working with her!
Christine D.
I recommend Antoinique D as a chef
Beata Miklowicz
I recommend Antoinique D as a chef
Chris Lewless
I recommend Antoinique D as a chef
Share This Profile
Find Chef in Bloomfield Hills, Michigan
More in Bloomfield Hills, Michigan