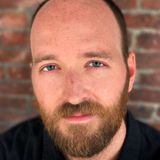 Matthew W
Inventive and adaptable, and driven to satisfy.
Reasons to Hire Me
I think of flavors like music, and love to explore harmonies
Chef in Flagstaff, Arizona
I work well within different dietary restrictions, and am always stimulated by the creative challenges they present. But as an adventurous omnivore myself, I have a wide-ranging palette, and am constantly thinking through new culinary ideas. I have good instincts and great communication skills. If you need to stock-up your freezer with healthy lunches and dinners you can look forward to, that will reduce your stress about cooking, I'm happy to help. If you've gotten tired of eating the same meals over and over, and you just need some more variety, I can create a menu with you, and help you spice things up. Or maybe you need an in-home chef a couple of nights every week to help lighten your load... Or if you need some special food for a special occasion, I know how to make a satisfying meal for any size group—without making any of your guests with special requirements feel left out. I have cooked for clients and loved-ones who are dairy-free, gluten-free, sugar-free, vegetarian/vegan, low-FODMAP, low-Histamine, Keto, supertasters, and folks with all sorts of other food sensitivities and special dietary requirements. My goal is always to help people enjoy the widest variety of meals that their diets allow—meals that are satisfying and full of the flavors they love. I have lived in Utah, Arizona, Philly, Washington, D.C. & Buenos Aires, and travelled to many countries in Europe, Latin America and Asia. My favorite thing about travel has always been the opportunity to try-out the local cuisines. In my own cooking, I am inspired by flavors from around the globe.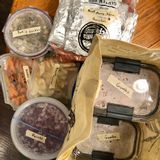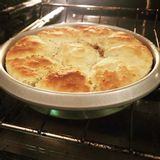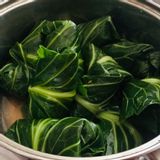 Recommendations
Billy Murphy
I HIGHLY recommend Matthew. He made meals for me for 2 months while I was in Sedona, and went above and beyond in not only thinking up creative options for a very specific diet I'm on, but would constantly adjust the menu to keep it interesting, and based on feedback. Will definitely be working with Matthew again the next time I'm out here. Couldn't have picked a better person to work with.
Edward Varley
Matthew's cooking is exceptional. The meals that he has prepared for me and my family have been without a doubt some of the best that I have had. I have been surprised by his ability and range of cooking styles which has included home made corn dogs, vegan creamy broccoli soup, gumbo, striped sea bass, and sea weed pesto (the sea weed pesto is a poem). I have been very impressed by the overall adaptability of his cooking and he has been able to accommodate the nutritional restrictions of my family and guests.
Elli Morris
I recommend Matthew W as a chef
Share This Profile
Find Chef in Flagstaff, Arizona
More in Flagstaff, Arizona