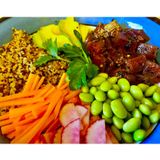 Connor D
Mouth watering meals that are just the right balance of healthy & satisfying, at the intersection of nutrition & convenience.
12 yrs experience
Pay negotiable
Reasons to Hire Me
Truly custom tailored menus & healthy meals just for you!
Cuisine from any corner of the world your heart desires!
Friendly thoughtful service taking stress of your shoulders!
Chef in San Diego, California
I offer prepared meals (either drop off or pick up, depending on distance) to help you save time and not deal with the hassle of cooking, cleaning or having to constantly decide what to eat to adhere to and/or achieve your goals. So if you're just too busy with work, new or veteran parents with children, tired of grabbing fast food every day with no time to cook, staying here in a beautiful San Diego vacation rental, focused on specific fitness and gym goals and are on a very regimented diet plan, retired and too busying enjoying yourself, or just flat out have less than zero desire to touch anything cooking related with a 30,000ft pole, let's talk and I'll take that stress off your shoulders by providing you with whatever kind of meals your eyes, stomach and heart crave! I have experience cooking food for all kinds of people, body types and dietary restrictions. Including but not limited to: Vegetarian/Vegan, Keto, Diabetic (Types 1 & 2), IBS, Gluten Free, Dairy Free, Paleo, Macro-Oriented for those with specific gym goals in mind, and many more. If you have a different dietary restriction or goal than is listed here, feel free to reach out to me so we can chat about it! Chances are I've cooked for previous clients with the same diet/goals, and I'd be happy to explore the tastiest ways to maintain them for you! And if you have a penchant for ethnic and foreign cuisine, or a preference toward foods from certain areas of the world or cultures, I can create a delicious meal plan for you utilizing those dishes that you're fond of regardless of your dietary plans/restrictions. From Africa to Central America, from India to France, from Spain to Portugal, from Asia to South America, I can design a meal plan for you that perfectly fuses the flavors you love with the dietary plan you abide by. Although I focus mainly on preparing weekly meals for individuals and families, I also excel in preparing larger orders of food for small parties and gatherings, office lunches or meetings, boating excursions, or really any small to medium size events you'd like catered with healthy and delicious food! If you have an event where you'd like the food to be something really special for your guests at far more reasonable rate then you'll find anywhere else, reach out and I'll take care of the cooking for you! In fact, I'd go so far as to say I'd be willing to wager my rate is more affordable than any other personal chef you will find. However, the food I prepare with love, care and precision is of the highest quality, in regards to both flavor and nutrition. Each meal plan is something I custom tailor to fit your specific preferences. Whether it's an array of lean, health oriented dishes with vibrant flavors, or you're craving comfort food like a mac and cheese so rich it'll slow your heart rate and blood flow just by glancing at it, I can create the perfect meal plan for you and prepare the food you need in your life to be at the top of your game each and every day! All of my food is prepared with only the freshest ingredients, to provide the healthiest and best tasting dishes for you each and every time. I am Serve-Safe certified by the State of California, have worked in professional kitchens for over a decade, and have spent many of those years catering and working as a personal chef as well. If you'd like me to lend a hand in making your life a little easier, healthier and happier, I'll take care of everything for you: Creating meal plans, researching different foods/recipes/dishes, grocery shopping, and of course preparation of satisfying, healthy food. And although typically food is to be picked up once I've prepared and packaged it for you, we can chat about delivery if that's something that's important to you, depending on your location. In Summary My Services: -- Are very affordable -- Provide mouth-watering weekly meals -- Create meal plans tailored just for you (and/or your family) -- Save you the time, effort and stress of maintaining proper nutrition -- Catering for small to medium parties, meetings, nautical events, etc. -- Delicious meal plans for all kinds of dietary goals and/or restrictions -- Fresh ingredients and vivid, vibrant flavors -- Anything and everything from health food to comfort food, to ethnic cuisine, or even fine dining dishes prepared for you to enjoy in the comfort of your home -- Serve-Safe Certified by the State of California -- Decade of professional culinary experience And of course who could forget! Friendly service to make your life sail on just that much smoother! So if it sounds like it would make your life easier and take a load off your shoulders to have fresh, healthy and exciting food prepared for you at a very affordable cost, drop me a line and lets make a plan together! You should be out there having fun with friends and family, chasing your goals or just plain takin' it easy! And I'm here to help! - Connor CALIFORNIA COAST CHEF SERVICES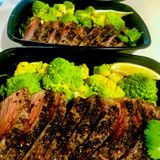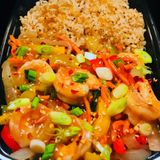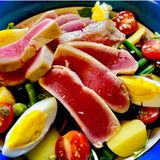 Share This Profile
Find Chef in San Diego, California
More in San Diego, California