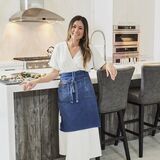 Stephanni K
My name is Chef Steph, my business is called Savory Kitchen. All you need to know, is that I let my food speak for itself!
Reasons to Hire Me
I am committed, creative and passionate!
I value cleanliness and organization in a kitchen.
I am very detail oriented, personable and professional.
Chef in West Palm Beach, Florida
Savory Kitchen is more than just a name, it is a lifestyle. My goal is to ensure I create unforgettable experiences for every occasion in your life. To me, cooking is an art and their is always a different story to unfold! Once you have the opportunity to experience Savory Kitchen, be prepared for bold and unique flavor combinations and eye catching presentations. I have obtained the following, Culinary Associates Degree, Serv Safe Certification and a Hospitality Certification. Along with my educational background, I have worked in the restaurant and hotel industry for 7 years, prior to starting Savory Kitchen. My background is Filipino and Colombian, so I like to think my style of cooking carries a large influence of asian fusion and latin cuisine. Generally, I specialize in global cuisine, vegetarian, vegan, plant based, paleo, dairy free, gluten free, local and seasonal dishes, but I am not limited to these dietary specialities. It is the connection, passion, honesty and integrity that I have with my food and to the people I cook for, that allows me to be creative and successful in what I do. I do not wish to be the best chef in the world, all I hope to be is the best version of myself and to always remain true to who I am and remain genuine. With that said, I welcome you to follow me on my foodie journey! Bon Appetite!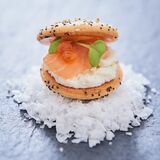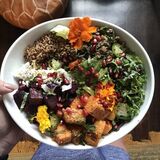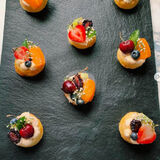 Share This Profile
Find Chef in West Palm Beach, Florida
More in West Palm Beach, Florida