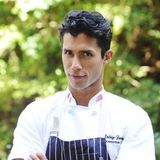 Rodrigo F
Michelin Star Chef Expert from Le Cordon Bleu
Reasons to Hire Me
Le Cordon Bleu Lima Chef Michelin Star Chef
10+ years experience Owner of Jora & Ayllu Cuisine
European, South American, Asian Cuisine
Chef in St. Petersburg, Florida
Rodrigo Fernandini, was born and raised in Chiclayo, capital of the Peruvian gastronomy. He graduated from the culinary school of LE CORDON BLEU in Lima - Peru. Over the last decade he has worked diligently in top Peruvians and international restaurants, including Michelin stars restaurants, exercising his true calling, alongside of his natural talent and creativity. Rodrigo is dedicated to the mission of promoting Peruvian cuisine and culture. Rodrigo started doing fine dining pop up tasting back in 2016 with a lot of passion and determination and continue to do so through Ayllu. Every season he blends seasonal organic products with traditional Peruvian ingredients and create a fun and flavorful tasting menu. Modern techniques and creative ideas are put together in every course. Follow Rodrigo on Instagram: @rodrigofernandini Rodrigo specializes in fine dining private events, online cooking classes/shows, healthy meal prep, and restaurant consultations.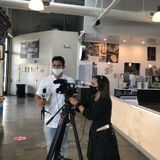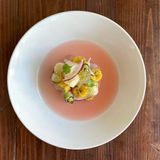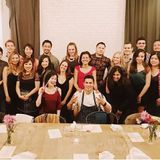 Recommendations
Juan c Sosaya
I have been working with Rodrigo for over 5 years and he has never disappointed. He is super profesional, passionate, detail oriented and responsable I would highly recommend his food, from home style cooking to fine dining tasting menu courses. Also excellent cooking classes ! Give him a shot and you will never let him go. Bravo Rodrigo
Abigail Ferro
Rodrigo is incredible and extremely passionate about each dish whether it's home styled, healthy, or fine cuisine. You never question if the dishes he creates will be good, you can't wait to try the next.
Irish Finuliar
I recommend Rodrigo F as a chef
Diego Esan
I recommend Rodrigo F as a chef
Joyce Mcgreevy
I recommend Rodrigo F as a chef
Share This Profile
Find Chef in St. Petersburg, Florida
More in St. Petersburg, Florida