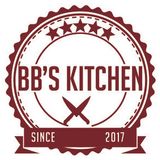 Brenda B
Restaurant Quality Personal Chef Experience
Reasons to Hire Me
I am a classically trained chef with family recipes to share
I will always use the best quality ingredients
I make great food that fits any budget
Chef in West Hills, California
I became a Chef by accident. I began making churros and funnel cakes for my husband's friends for company picnics and birthdays. Soon, orders began pouring in for more and I realized that nothing brought me more joy than people enjoying my food. From there I went on to study at Le Cordon Bleu College of Culinary Arts, graduating with my honors degree in Patisserie Baking. I then extended my knowledge of culinary skills by training with different chefs from around the world, training as a Sous Chef and acting as the Executive Chef at various restaurants as well as a restaurant consultant for new venues. My career has put me alongside some of the best Chefs in the business! Today, I am a private chef, caterer, pastry chef and I travel to teach cooking classes in order to bring my love of the culinary arts to as many people as I can. I also offer made to order shipments of my famous scones, cookies, tortillas mole, salsa, and more! This season, I am offering private cooking classes, cooking parties, fundraising parties (all following COVID19 safety protocols), and starting to write my first cookbook. ​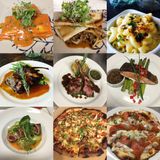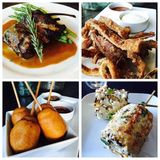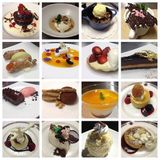 Recommendations
Alejandra Ellen
I recommend Brenda B as a chef
Sara Ziman
I recommend Brenda B as a chef
Tal Castiel
I recommend Brenda B as a chef
Noemi Lasky
I recommend Brenda B as a chef
Dane Giuffre
I recommend Brenda B as a chef
Estefania Fadul
Brenda is a fantastic chef who puts her heart into her cooking and baking. I ordered delivery of her baked goods and they were not only delicious but also arrived quickly and beautifully packaged. I sent a few orders to friends as gifts and they loved the care package- it really felt personalized and made with care. Fully recommend Brenda!!
Jackie R
Brenda B makes the most delicious cuisine. She is creative and her plates reflect her passion for food. I surprised my nephew and sister-in-law with a freshly prepared dinner by Chef Brenda B recently. They were blown away! The tuna tartare appetizer was some of the best tuna they have ever had. The creme puff dessert was outstanding. And the main course, the filet mignon, was cooked to perfection! We are so lucky to have this innovative chef in our area.
Rachel Salazar
I recommend Brenda B as a chef
Share This Profile
Find Chef in West Hills, California
More in West Hills, California