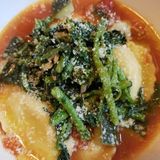 Anna V
Personal Chef - available to prepare meals or dinner parties. I also take requests for "tray drop offs" and desserts.
Reasons to Hire Me
I make my sauces, dressings, marinades.
I bake from scratch and never use jarred frosting.
I love food!
Chef in Honesdale, Pennsylvania
Nothing makes me happier than seeing people together enjoying a feast I prepared for them. I want to share my love of good food with others, so skip the restaurant and enjoy time with family and friends in your own home. I provide family meals, as well as dinner parties. Services range from sit down dinner to tray drop offs and everything in between. Please note, I live in a rural community within a 2 hour drive of many metropolitan areas. I am willing to drive some days of the week for a good work arrangement. If you are planning a trip or extended stay in Wayne or Pike Counties, PA and need a meal or dinner party prepared, you found me!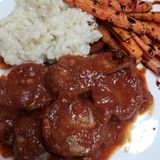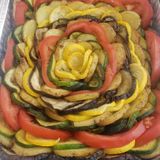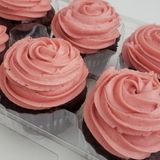 Recommendations
Dennis Sosa
Anna is dedicated to providing the best service along side the very best food.
Michelle Head
I recommend Anna V as a chef
Sue Manssur
Anna worked with me to come up with the best menu for my circumstances and the food was excellent! I got a lot of compliments from the guests. I highly recommend Anna!
Kathleen Bateman
Anna V is an amazing chef and far exceeded my expectations. She supplied the Italian pasta dishes and a ratatouille style dish for our rehearsal dinner. It was all amazing, both the taste and the presentation. She also made beautiful and delicious cupcakes for the reception. I highly recommend Anna V for your catering needs. She is experienced in a wide array of foods and styles of both cooking and baking.
Julianna Cervino
Anna V is hardworking and committed to serving what the guests want. She is willing to accommodate to whatever we need and was very fast to respond to communication. The food was delicious and the attention to detail was fantastic. I would recommend Anna's signature dish, it was amazing!! And the cake is one of the best ones I have ever had. Would use Anna V again!
Share This Profile
Find Chef in Honesdale, Pennsylvania
More in Honesdale, Pennsylvania