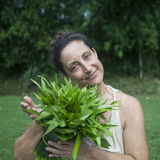 Avara Y
Plant-based chef just arrived from Bali! I'll make delicious food for your family or teach you to prepare it yourself!
Reasons to Hire Me
I create edible art that is both delicious and nutritious.
I am insightful, intuitive and fun to have around.
Chef in Boulder, Colorado
I am a restauranteur, plant-based chef, caterer, and nutritional educator/coach. For the past 7 years I owned and operated 2 plant-based cafes in Bali, Indonesia (livingfoodlab.....). I have taught classes and created pop-up food events worldwide (US, Europe, Australia, Singapore, Bali, and Java). I enjoy inspiring families and individuals to up-level their nutrition with gorgeous, healthy food. They report it is life-altering! I have a wide assortment of healthy recipes I have created for breakfast, lunch, dinner, dessert and snacks. We can load up your refrigerator with nutritionally-packed goodness you can reach for instead of the not-so-beneficial alternatives. I love to improvise with fresh produce straight from the farmers. I can prepare vegetarian, vegan, or raw vegan meals that you will experience as edible art.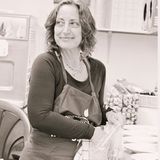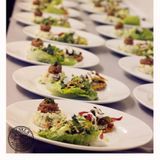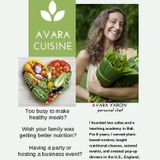 Recommendations
Anne Hockett
I recommend Avara Y as a chef
Jennifer Becker
Avara has opened up the world of Raw Food to me. She introduced me to amazing tasty food that really brought out the best of the produce. Eating her food has always been a priveledge. She advised me on how to reform my kitchen and lended a much needed hand to get me going. She loved sharing her rich experience and does this with kindness and grace, respecting my boundries. I totally recommend Avara as a chef and a wonderful human being.
Lisa Wright
I recommend Avara Y as a chef
Sarah Laird
I recommend Avara Y as a chef
Cheryl Bratman
I recommend Avara Y as a chef
Ramiah Rhay
I recommend Avara Y as a chef
Share This Profile
My Other Profiles
Find Chef in Boulder, Colorado
More in Boulder, Colorado