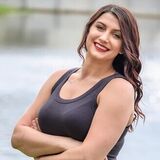 Kara S
Young, creative, and determined Chef! I want to make amazing food for amazing people.
Reasons to Hire Me
I have worked for several of the top chefs in the country.
I love what I do, and I put my heart and soul into it.
I am extremely flexible and laid back - NO STRESS!
Chef in West Palm Beach, Florida
I am a 27-year-old professional chef from Seattle, with 10 years' experience in the restaurant/food business. I currently reside in West Palm Beach, chasing my culinary career one plate at a time! Solid background in modern American cooking, fast casual, farm to table, as well as many different ethnic cuisines. My goal is to create, cook, taste, and share as much amazing food as possible. I have an entrepreneurial spirit and am pursuing any future food related endeavors. I like to call myself a "full service chef". I will develop a menu based on dietary needs and allergy restrictions. Once approved I will do the shopping for all ingredients, as well as household snacks and food. I ensure the kitchen is stocked, organized, and clean at all times. I will prepare up to 3 meals a day, plus snacks, and take care of all cleanup and kitchen maintenance. I am mainly looking for a year round client. I am looking for something stable and long term, and I am willing to travel seasonally, and internationally. I would prefer to work between Palm Beach, and the Hampton's but am open to all other opportunity! I am also open to working just summers or just winters.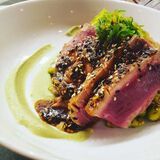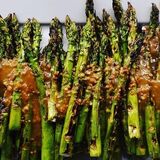 Recommendations
Lara Mcclanahan
I recommend Kara S as a chef
Jim Musladin
Kara will offer you and your guests an incredible, memorable and delicious experience. Her service and flavors, both sweet and savory will be the highest quality. Bright and fun both her palate and personality, Kara sets the bar high for any event. A+ technique, seasonal cooking and a gracious touch, Kara is the real deal that will impress you and your guests.
Marina Stenson
I recommend Kara S as a chef
Jose Diaz
I recommend Kara S as a chef
Sean Larson
I recommend Kara S as a chef
Share This Profile
Find Chef in West Palm Beach, Florida
More in West Palm Beach, Florida