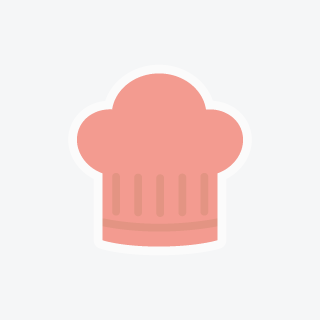 Kevin A
Chef Manager - NO NIGHTS! NO WEEKENDS! - Corporate Dining The Best Food Service Career Choice YOU can Make!
Austin, Texas
Pay negotiable
Want to be hired by Kevin?
Chef Job in Austin, Texas
With new growth in the area, we have incredible employment opportunity for a:

Chef Manager
No Nights! No Weekends!

IMMEDIATE SUPERVISOR: Area Manager

SCOPE OF RESPONSIBILITY AND AUTHORITY:
Site Managers are the representatives of Guckenheimer /T.D.S. They are responsible for the effective and efficient functioning of their operations within the guidelines established by the client organization as well as the Corporation. They are further responsible to provide the highest professional standards possible. They are given the authority necessary to accomplish these objectives. This position you are responsible for producing the daily menu for the restaurant and catering.

DUTIES AND RESPONSIBILITIES
A. To satisfy the needs of the client and customer by providing high quality, cost effective food service.
B. To develop, in conjunction with Guckenheimer/T.D.S. food standard programs, attractive menus meeting the needs of the customers at that particular location.
C. To interview and hire unit staff employees in accordance with corporate, client, Federal, State and local regulations.
D. To participate and lead in establishing corporate employee training and development programs as instructed by Area Manager.
E. To produce and supervise, direct and schedule the activities of unit food service personnel following the tradition and values of the Guckenheimer organization.
F. To maintain accurate and timely accounting and financial records.
G. To prepare and monitor unit operating budgets.
H. To maintain sanitary and safe operation in accordance with Federal, State and local health regulations. This includes following HACCP guidelines to prevent food borne illnesses.
I. To establish effective communication channels with customers and client management which provides a system of feedback on the overall success of the operation. This feedback should lead to the implementation of operational improvements that better meet the needs of both clients and customers.
J. Achieve the highest standards in food, utilizing recipes and programs included in the Creativity Program.

JOB SKILLS

FORECAST AND PLAN OPERATING NEEDS FOR FOOD AND SUPPLIES

ORDER, RECEIVE, AND INVENTORY OF ALL PRODUCTS AND SUPPLIES

PRODUCE AND SUPERVISE FOOD PRODUCTION FOR DAILY MENU AND CATERING
a. Implement product specifications, grade, size, color, and texture of food products.
b. Read and follow recipes and be able to effectively oversee hourly staff employees in their use.
c. Know specific portion control standards of client account.
d. Effectively control food production through consistent and correct use of production sheets to hold leftovers and prevent run outs.
e. Maintain relevant HACCP temperature logs of hot foods and cold food prior to commencing meal service to ensure proper serving temperatures at all times.
f. Follow safe food preparation techniques. Utilize all information contained in the HACCP manual.
g. Have full knowledge and understanding on how to prepare all foods offered at unit location.
h. Understand HACCP process as outlined by the Company.
i. Be able to hold certification in food safety through ServSafe Safe Food Course and Exam.

ENSURE PROPER MERCHANDISING OF FOOD AND FACILITIES
a. Know basic principles of merchandising relative to the sale of food, including line setup; employee appearance and attitude; cleanliness of equipment as established by Guckenheimer/T.D.S. Management.
b. Understand basic principles of merchandising as they relate to customer acceptance and satisfaction.
c. Be able to implement policy of one major special promotion per month. This includes planning process through execution.
d. Be able to run mini promotions throughout the month. This includes the planning process through execution.
e. Be able to correctly implement quarterly promotions as determined by Corporate Management.
f. Understand the principles of customer surveys and their implementation.

MAINTAIN SERVICE STANDARDS
a. Be completely familiar with all Guckenheimer/T.D.S. food and service and operating standards.
b. Understand contractual service requirements.
c. Understand and implement uniform and grooming requirements for all Guckenheimer/T.D.S. employees.
d. Be proficient in maintaining and handling complaints, customer comment card system.
e. Be able to accurately operate a cash register (if applicable).
f. Be able to ensure that service personnel follow proper portions ingredients and process of menu items.
g. Be able to maintain congenial and efficient flow of service during peak period times.
h. Maintain a current price and portion guide and ensure its use by cashiers and other Guckenheimer/T.D.S. employees.
i. Be able to perform cash audits as required by Finance Department.

MAINTAIN SANITARY CONDITIONS FOR EMPLOYEES AND CUSTOMERS

MAINTAIN SAFE ENVIRONMENTS FOR EMPLOYEES AND CUSTOMERS

INTERVIEW AND HIRE EMPLOYEES

TRAIN EMPLOYEES

SCHEDULING OF EMPLOYEES

COUNSEL AND DISCIPLINE EMPLOYEES

CONDUCT PERFORMANCE APPRAISALS

CONDUCT EMPLOYEE MEETINGS

COMPLETE AND REPORT PAYROLL

MAINTAIN FINANCIAL RECORDS AND CONTROLS

MAINTAIN RECORDS FOR COMPLIANCE WITH FEDERAL, STATE AND LOCAL REGULATIONS


Guckenheimer embraces equal opportunity employment
---
Similar Profiles Nearby
Near Austin, Texas

Pallavi M
Vegan, low fat and sugar cooking

Ben E
Young family with kids seeks full time, professional chef in the West Lake Hills

Beau H
I am a professional golfer who is home about 20 weeks per year

H A
Looking for a cook for a live pasta station
Find Chef Jobs in Austin, Texas
Want to be hired by Kevin?
Similar Profiles Nearby
Near Austin, Texas

Pallavi M
Vegan, low fat and sugar cooking

Ben E
Young family with kids seeks full time, professional chef in the West Lake Hills

Beau H
I am a professional golfer who is home about 20 weeks per year

H A
Looking for a cook for a live pasta station