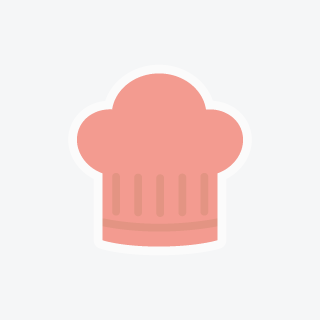 M A M
Cook III, Denver, Co $16.00/hour to start!
Denver, Colorado
Pay negotiable
Chef Job in Denver, Colorado
Position Title: Cook III (UF --... DOE Sodexo, 3 positions open in Denver, Lakewood and Golden, CO (also Casper, WY and Durango, CO) Position Summary: • Provides the highest quality of service to customers at all times. • Follows recipes and/or product directions for preparing, seasoning, cooking, tasting, carving and serving soups, meats, vegetables, desserts and other foodstuffs for consumption in eating establishments. • Typically, serves as a specialty cook preparing specialty food according to recipe and specific methods applicable to type of cookery. • Prepares foods by operating a variety of kitchen equipment to measure and mix ingredients, washing, peeling, cutting and shredding fruits and vegetables, and trimming and cutting meat, poultry or fish for culinary use. • Tastes products, reads menus, estimates food requirements, check production, and keep records in order to accurately plan production requirements and requisition supplies and equipment. • Selects recipes per menu cycle, prepares bakery items, receives inventory, moves and lifts foodstuffs and supplies and prepares meals for customers requiring special diets. • May clean and sanitize work stations and equipment and must follow all Sodexho, client and regulatory rules and procedures. Typical Knowledge and Skills: Involved with the more complex requirements of a Professional Cook position. Applies some advanced cooking skills. May adapt procedures, processes, tools, equipment and techniques to meet the requirements of the position. Extensive working knowledge of food preparation. Requires complete knowledge of all kitchen equipment. Typical Requirements: • Education or Equivalent Experience: High School diploma or GED or equivalent experience. • Supervisor/Managerial Experience: None • Function Specific Experience: 3 - 4 years of related work experience. Supervision Received: Supervisor provides limited supervision with no instruction needed on routine work and general instructions for new lines of work or special assignments. May assist in orienting and training lower level employees. Supervision Provided: May assist in leading and training other cooks and kitchen employees. Working Conditions: Work is performed in an area that is adequately lighted and ventilated. Works in a kitchen environment. Physical Demands: Specific physical characteristics and abilities are required to perform the work, such as agility, dexterity and long periods of walking, standing, bending, carrying or lifting supplies and equipment weighing 50 pounds or more. Instructions to apply: Fill out the job application and include the completed application with your resume in an email to ...@gmail.com The job Application can be found at: http://....com Send the completed application to ...@gmail.com Incomplete applications cannot be processed Work Locations: 8787 West Alameda Ave., Lakewood, CO --... Walnut St. Denver, CO --... Elm St. Golden, CO --... Sherman St. Denver, CO 80203 Casper, WY and Durango, CO
---
Similar Profiles Nearby
Near Denver, Colorado

Suzanna J
Pizza Chef Needed

Judy P
A home of 8 fantastic girls whom come together for one unforgettable evening!

Chelly K
Looking for Chefs to Teach Cooking Classes

Andrea W
Cooking Instructor
Find Chef Jobs in Denver, Colorado
Want to be hired by M?
Similar Profiles Nearby
Near Denver, Colorado

Suzanna J
Pizza Chef Needed

Judy P
A home of 8 fantastic girls whom come together for one unforgettable evening!

Chelly K
Looking for Chefs to Teach Cooking Classes

Andrea W
Cooking Instructor