This listing has been removed.
Chef in San Diego
Cucina Migrante, my private chef company, makes delicious and healthy Mediterranean style food, prepared with 100% fresh, locally sourced and seasonal ingredients. The Mediterranean diet is one of the healthiest in the world and I'm proud to bring flavors from my native Sicily and Italy to my clients!
Recommendations for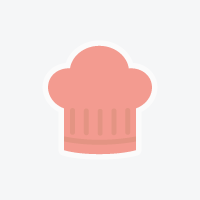 Adisa Z
I have been working with Francesco for a few years and have tried his food on many occasions. He brings so much passion to his cooking and our clients love his approach, knowledge, dedication and personality. His food is simple, delicious and healthy and he is always scouting all farmers markets for the freshest and most sustainable ingredients. He truly changed my approach towards food, eating, and enjoying whatever I do. If you want a chef who truly cares about what he puts on the table and the experience he provides, hire Francesco and Cucina Migrante and you will not be disappointed!
More in San Diego, California
Looking for Chefs in San Diego, CA?
Find available jobs in your city.
Featured Chefs near San Diego, CA
×
Excellent Mediterranean style Chef available for your private event