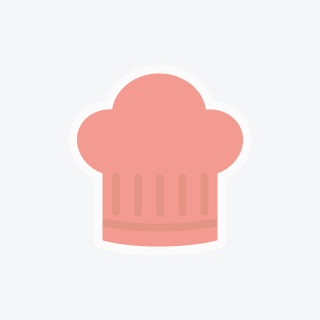 Heather O
Kitchen Manager/ Chef, Full-time in Metter, GA
Metter, Georgia
Last seen over a week ago
Chef Job in Metter, Georgia
Bevricks Char House Grille is Hiring!!

TO APPLY: emails resume and references to [email protected]

NO IN PERSON APPLICATIONS or PHONE CALLS ACCEPTED

Kitchen Manager/ Chef, Full-time

A local, family owned restaurant is seeking a full-time Kitchen Manager. The kitchen Manager is responsible for a variety of duties and responsibilities including chef duties, preparing food, and overseeing the entire operation of the kitchen. He/ She will be in charge of supervising the kitchen staff and making sure they are performing their duties appropriately.
Requirements:
· 2 years of experience as a kitchen manager at an established restaurant.
· A kitchen manager is responsible for overseeing the inventory. They must order inventory as well as make sure that the proper levels of inventory are maintained and stocked. Having the correct inventory levels will make sure that the necessary ingredients are available for cooking and food preparation.
· The kitchen manager must have good leadership skills and be punctual. Many times the kitchen manager will be called upon to be a working manager, which is leading by example. They will need to plan, organize, direct, coordinate, and delegate responsibility to the staff which ensures the goals and objectives, of the kitchen, are met on a daily basis by the staff.
· A kitchen manager must make sure all of the food is properly prepared to the standards set by the restaurant.
· The manager has to see to it that employees perform their food preparation duties and responsibilities on a daily basis.
· The staff is responsible for preparing food based on certain recipes and the kitchen manager has to make sure they adhere to the instructions. A kitchen manager must make sure quality food is served to the customers and guests.
· It is the duty of the kitchen manager to make sure the kitchen and the surrounding areas are kept clean and sanitized. All tables and food preparation areas must be cleaned, wiped down and sanitized on a daily basis. Cleanliness ensures no germs are transferred to the food which could result in a customer becoming sick or ill.
· The kitchen manager is responsible for the staff as they carry out their duties of kitchen cleanliness.
· Must also make sure the kitchen area meets health and safety requirements, as mandated by law.
· Sometimes orders have to be prepared for special occasions such as weddings and banquets. It is the kitchen manager's responsibility to make sure that a customer's order has been prepared to her specifications. The kitchen manager must make sure that quality service is delivered by the staff.
---
Find Chef Jobs in Metter, Georgia