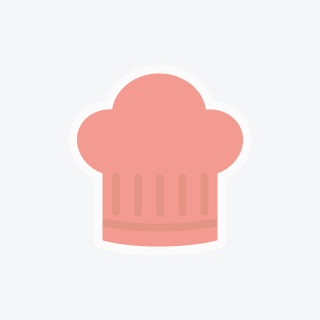 Wise S
Managing Chef Rendezvous Caf in Redwood Shores, Redwood City, CA
Redwood City, California
Last seen over a week ago
Chef Job in Redwood City, California
MANAGING CHEF

Rendezvous Cafe in Redwood Shores, Redwood City, CA

Rendezvous Cafe opened September 9 2015 and is operating in Redwood Shores. The cafe is open for breakfast and lunch, and offers fresh, local and organic meals at affordable prices. The cafe's social mission is to provide individuals with barriers to traditional employment with full-time positions for one year, and a work environment conducive to learning skills necessary for success in the culinary field. Within the next few months, we will launch a related organic catering service. We are looking for a Managing Chef to operate the cafe and assist in the development of a catering service. This is a great opportunity for a self-starter looking for an entrepreneurial environment in the culinary field – with a desire to teach and mentor.

Rendezvous Cafe was created by two nonprofits, CALSO, a nonprofit developing innovative social business models in California, based on Groupe SOS' expertise (a 30-year old French social enterprise) and JobTrain, a 50 year old Bay Area nonprofit with significant culinary workforce training expertise. You can learn more about these organizations on our websites: www.....co and www.....org. Rendezvous Café & Catering is a subsidiary of WISE SV, a social enterprise organization.

POSITION RESPONSIBILITIES

The Managing Chef will ensure the proper functioning of the kitchen and will manage its entire production. Specific activities include:
- Creating and elaborating menus, calculating and determining prices;
- Staff management: hiring, training, and managing daily;
- Production management: Implementing the cost/merchandise ratio and oversee fabrication technique, food design techniques, and food hygiene, control kitchen and facilities maintenance, safety management;
- Supply management purchase and negotiation with suppliers, supply, stock, and conservation.

Menu Creation
- Prepare proposals of menus for the restaurant and catering activities;
- Create specification sheets for each items or meals;
- Participate in production cost calculation;
- Participate in price calculation;
- Continuously researching new products or suppliers, especially focusing on organic and fair trade products.

Staff Management
- Team training;
- Coordination and control of the staff according to activity: scheduling, monitoring hours and overtime, regular reviews, raises, etc;
- Insuring the implementation of processes and procedures in consultation with the Joint Venture management;
- Management of the team;
- Management of part-time / contract employees according to activity;
- Trainees' management part of the work integration program: prepare and handle the apprenticeship program, train and teach trainees.

Staff to be supervised:
- One Chef's assistant;
- Three trainees, enrolled into the work integration program, to start.

Production Management

Production
- Management of food supply: cost, delay, quantity, and quality optimization, as well as systematic control of merchandise (quantity and quality), delivery management;
- Production planning: referring to specification sheets and optimizing staff and resources;
- Insure quality of the products.

HACCP, hygiene and work safety
- Implement techniques, tools, and systems to optimize health, safety, and security requirements within the whole production process;
- Ensure the application of all the requirements by the staff (daily walk-in clean up, garbage management cleaning of all kitchen equipment and machinery in all parts of the restaurant, back office, customer area).

Supply Management
- Identify and negotiate with suppliers;
- Ensure a monthly inventory of perishable and non-perishable goods;
- Cost management based ratios (for example merchandise ratio, staff ratio…etc).

POSITION QUALIFICATIONS

Education

- At least 8 years of training /education or practical experience as a Chef in a restaurant and in the catering sector, preferably in a start-up environment

Skills/Competencies/Attributes
- Senior level experience managing a culinary enterprise is required;
- Some knowledge or experience working with individuals who have had barriers to employment is required;
- Knowledge of team leading, management and collaboration;
- Expertise on HACCP techniques;
- Sense of organization and rigor;
- Creativity;
- Teaching and instruction skills;
- Patience, listening skills and perseverance;
- Desire to achieve results and high performance;
- Interest in socially-driven enterprises and workforce development programs.

Additional Skills/Competencies/Attributes
- Location: San Francisco Bay Area;
- Flexible schedule;
- Comfort with computing and information tools is mandatory;
- Comfortable working under pressure;
- Comfortable working in a start-up atmosphere, with local and international advisors.

Application (Resume Cover letter Salary expectations) must be sent to [email protected] before September 30, 2015.
We are an equal opportunity employer; applicants are considered for all roles without regard to race, color, religious creed, sex, national origin, citizenship status, age, physical or mental disability, sexual orientation, marital, parental, veteran or military status, unfavorable military discharge, or any other status protected by applicable federal, state or local law.
---
Similar Profiles Nearby
Near Redwood City, California

Krishna B
Restraunteurs looking for independent part-time Chef and Partner
Tom S
Fun, close-knit company looking for a personable and professional part-time chef instructor.

Kamel A
Chef (hayward / castro valley)

Rainbow C
Private Chef Needed
Find Chef Jobs in Redwood City, California
More in Redwood City, California
Similar Profiles Nearby
Near Redwood City, California

Krishna B
Restraunteurs looking for independent part-time Chef and Partner
Tom S
Fun, close-knit company looking for a personable and professional part-time chef instructor.

Kamel A
Chef (hayward / castro valley)

Rainbow C
Private Chef Needed