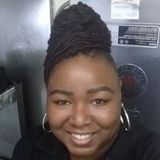 Chef Tonjula W
Private chef to Meal Planning
Reasons to Hire Me
There is a drive within my soul and food is my outlet.
With my food or any food it brings family & friends together
My food will electrify each of your senses
Chef in Denver, Colorado
With ever clients becomes a different experience of making ever moment ever second an memorable event in there eyes. I'm a Cajun chef also specializing in all dietary needs. I'm looking to make life a little bit more easier for the hard working parents that just wants to spend more time with there kids an not worry about making dinner. Have a date night and just feel pampered. I'm here to gave a grand experience to everyone that I come in contact with. I'm a Chef with a lot of soul and put over 100% into everything that I do. When making meal prep or catering any party or dinner cooking for others is what I love to do.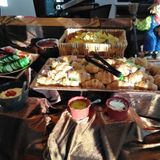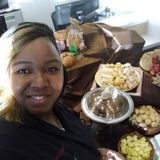 Recommendations
Leonard Dukes
I recommend Chef Tonjula W as a chef
Chanita Vazquez
Chef Tonjula was amazing!! She was our personal chef for date night and when I tell you she exceeded my expectations...she exceeded my expectations. We had a consultation, I told her all my allergies (which are a lot), she showed up on time, had everything we discussed and even added a special dessert at the end. I would like to provide her the highest recommendation that I can.
Jasmine Augustus
I recommend Chef Tonjula W as a chef
Oliver Patin
Chef Tonjula was our personal chef she would compose a meal plan that catered to myself and my wife. This was a weekly meal plan that we contracted with Chef Tonjula. We also would hire her to cook for our date night. She was a delight to work with. Our meals always tasted so amazing. I would hire her again in a heart beat
Share This Profile
Find Chef in Denver, Colorado