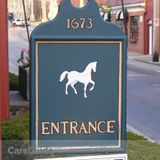 Richard S
Looking for a Restaurant Sous Chef
Newport, Rhode Island
Last seen over a week ago
3 years experience
Pay negotiable
Want to be hired by Richard?
Chef Job in Newport, Rhode Island
The White Horse Tavern Culinary Department
Sous Chef
Job Description
Reports to Executive Chef

Summary of Position
Assist the Executive Chef in all kitchen functions including food purchasing, preparation and maintenance of quality standards; sanitation and cleanliness; training of employees in the methods of cooking, preparation, plate presentation, portion and cost control, sanitation, and cleanliness. Accurately and efficiently cook meats, fish, vegetables, soups and other hot food products as well as prepares and portions food products prior to cooking. Also performs other duties in the areas of food and final plate presentation including plating and garnishing of cooked items and preparing appropriate garnishes for all hot and cold menu item plates.

Qualifications

• Read, write, and speak English
• Minimum of 6 years cooking experience in a medium to high volume fine dining environment.
• Minimum of 2 years kitchen management and/or sous chef experience
• Ability to understand financial goals and accomplish them.
• College Degree or certification in the culinary/hospitality field preferred
• Proof of Serve Safe certification required within 1 month of hiring.
• Able to work in hot, wet, humid, and loud environments for long periods of time.
• Able to work in a standing position for long periods of time (9 plus hours)
• Able to maintain a calm and collected demeanor in a high stress environment.
• Able to communicate effectively with managers customers and other employees.
• Physically able to lift, reach, bend, stoop.
• Be able to safely lift bags, cases and stacks weighing up to 40 lbs for up to 30 times a shift
• No employee will pose a direct threat to the health/safety of self or others.

Essential Functions

• Constantly, Assist in obtaining financial goals including maintaining and monitoring overtime, labor, and food cost expenses. This includes utilizing product before preparing new, rotating and organizing walk-in refrigerators per chefs standards daily prior to leaving, and knowing what inventory is on hand prior to ordering to prevent duplicate items.
• Constantly, Assists in the responsibility to select, train, supervise, develop, discipline and counsel employees in accordance to the standards set by the White Horse Management, LLC
• Constantly, Assists in directing and correcting the presentation and portioning of food according to White Horse Tavern standards.
• Constantly, Communicate daily with the executive chef either in person, text, or phone, for an update regarding planning, staffing, internal problems, special needs, feedback concerning food or staff performance, and internal procedures
• Constantly, Communicates with the function coordinator for guest counts, special requests, and timing of food functions to attain the highest guest satisfaction.
• Constantly, Coordinates all food orders between stations and waitstaff in the absence of the executive chef.
• Constantly, Monitors the food quality and consistency of all food served from the lines.
• Constantly, Assumes 100% responsibility for quality, presentation, and control of products served in his/her shifts on all stations.
• Constantly, Prepares a variety of meats, seafood, poultry, vegetables and other food items for cooking in broilers, ovens, grills, fryers, and a variety of other kitchen equipment.
• Constantly, Maintains and directs a clean and sanitary kitchen area including tables, shelves, grills broilers, fryers, sauté burners, convection oven, and refrigeration equipment.
• Constantly, Knows and directs consistently with the presentation, portioning, cooking methods, and quality standards of food according to standards and alerts the executive chef and/or sous chef of any discrepancies. Prepares food in accordance with working menus, verbally given, and written recipes.
• Constantly, Monitors and maintains the quality and consistency of all food according to standards, including the proper rotation of food into new pans daily. (Touch, Smell, See, and Taste)
• Frequently, Set up, restock, maintain and clean all food preparation areas.
• Frequently, Directs the closing of the kitchen properly and follows the closing checklist for the kitchen. Assists others in closing the kitchen on when needed.
• Frequently, Report all unsafe conditions immediately to the executive chef.
• Frequently, Directs the culinary team regarding proper sanitation and sanitary food handling. Adjusts, coaches, and counsels staff as needed. Informs the executive chef of any concerns.
• Frequently, Inspects and directs the cleaning of all food preparation areas including kitchen ceilings, pipes, cooking equipment, food storage areas, and shelves.
• Frequently, Oversees and directs the production of specials of the day and family/staff meal, while ensuring that they are on time, creative, and of good quality daily. Leads the communication for premeal daily in the absence of the chef. (Family Meal Lunch 11:00- Dinner 4:30) (Special Premeal 4:30)
Frenquently, Responsible for implementation of all new menu items according to the specification and direction of the executive chef.
• Occasionally, performs other duties assigned to him/her by the owner, executive chef or restaurant manager.
• Occasionally, Attends and participates in all Manditory staff meetings.
---
Similar Profiles Nearby
Near Newport, Rhode Island

Richard S
Looking for a Restaurant Sous Chef

Paul Y
Line Cook / Grill Cook
Find Chef Jobs in Newport, Rhode Island
More in Newport, Rhode Island
Want to be hired by Richard?
Similar Profiles Nearby
Near Newport, Rhode Island

Richard S
Looking for a Restaurant Sous Chef

Paul Y
Line Cook / Grill Cook