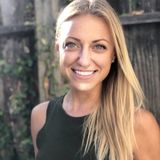 Sarah K
Reasons to Hire Me
My mess is my message!
Integrity, trust, loyalty and transparency.
I am reliable, organized, positive + take care of my clients
Chef in Los Angeles, California
I am a certified Integrative Health Coach who works with groups and 1:1. Graduate from IIN (Institute of Integrative Nutrition), I am founder and creator of The ANR Method. A 3 step mindful method to help quiet the harmful inner chatter we all have! I will work with you to create your ideas and dreams become reality but first... be teaching and helping you apply the ANR Method to your daily life to live a healthy and happier you. Thin comes from within! Please contact me with any questions and/or inquiry. Let's connect! www.....com and find me on IG @beewellwithsarah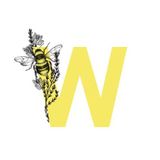 Recommendations
Jamie Klein
I recommend Sarah K as a chef
Ryan Decio
I recommend Sarah K as a chef
Jane Otto
Sarah K is hard working, a GREAT listener, highly presentable and most of all, a great cook! She's trustworthy and has a terrific work ethic.
Vanessa Nooralian
Sarah cooks AMAZING meals. Not only are they her meals gluten free, dairy free, and refined sugar free, but she can accommodate diet restrictions which really personalizes the experience. Eating healthy during the week can be difficult, so having healthy meals prepped and ready to go saves me so much time. The packaging it comes in is very nice and I love that she recycles the tupperware/containers. Sarah is very responsive and you can tell that she puts a lot of time and effort into her business. I highly recommend her for anyone looking for a personal chef, or nutritional information.
Renee S
Sarah is an amazing healthy chef. Her recipes are delicious and nutritious . Her prices are reasonable and she delivers. What a find !!
Samantha G
Sarah has been meal prepping me for over 4 months now. I haven't missed a week! Her food is clean, delicious and fresh. She has great communication skills. She's punctual and organized. I couldn't recommend her food more! I look forward to continuing to have her cook for me and would highly recommend her to anyone in Los Angeles!
Stephan K
Sarah Koplowitz's cooking is remarkable! She has a unique talent for making healthy food taste incredibly good! She is not only a great (and inventive) cook but truly knowledgeable about nutrition and how to design healthy habits. Sarah is also excellent at listening to her client's needs and tastes, always open to making things work for their specific tastes.
Share This Profile
Find Chef in Los Angeles, California
More in Los Angeles, California